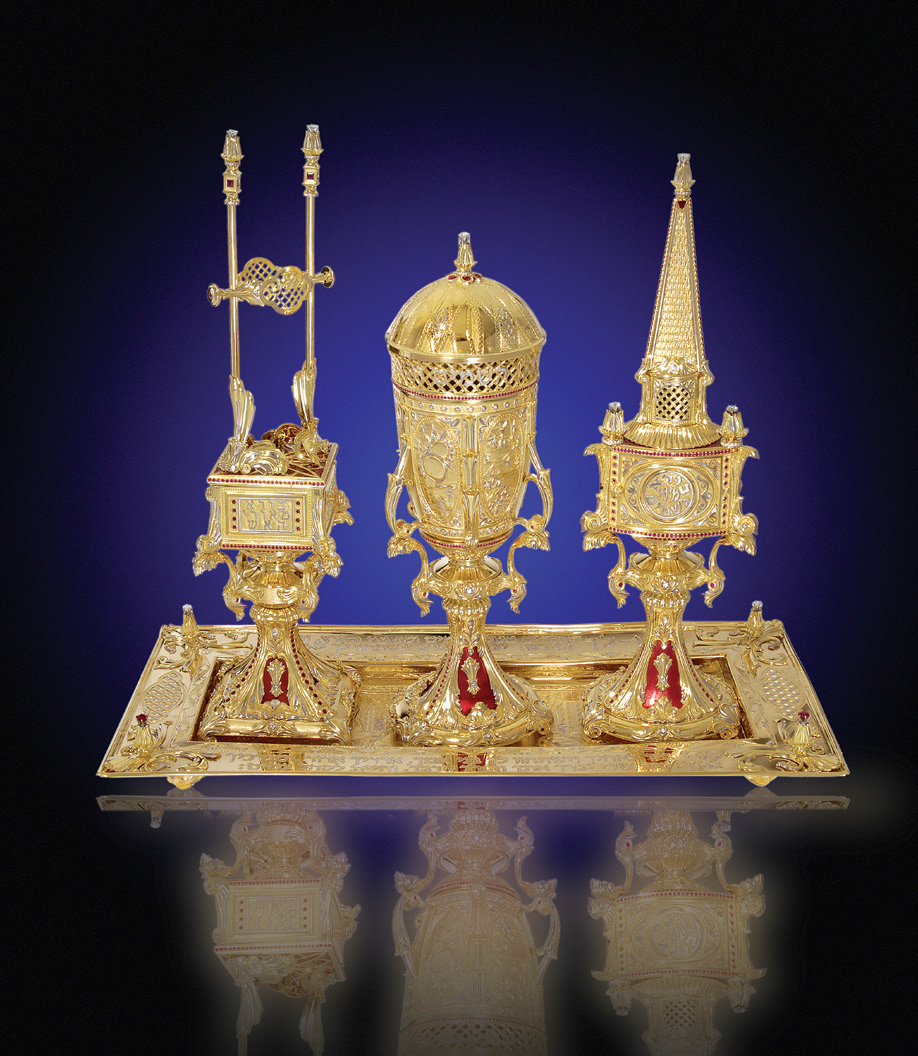 Many museums exhibit some of the marvels of 18th century goldsmithing, rarely emulated by modern craftsmen. However, for flawlessness and richness inembellishment this Havdalah set, based on a neo-Classical style, yet made in the 21st century, can easily stand next to the finest museum pieces anywhere in the world. Literally fit for a king or emperor, the whole set is made out of two-tone 18 karat gold, weighing 6.5 kilograms and adorned with thousands of rubies and hundreds of diamonds. It consists of five parts – each a complete masterpiece in
itself. There is the candle holder, a kiddush cup, Besamim (spice) box, a tray on which these items stand, as well as a casing in which the Siddur (prayer book) is kept.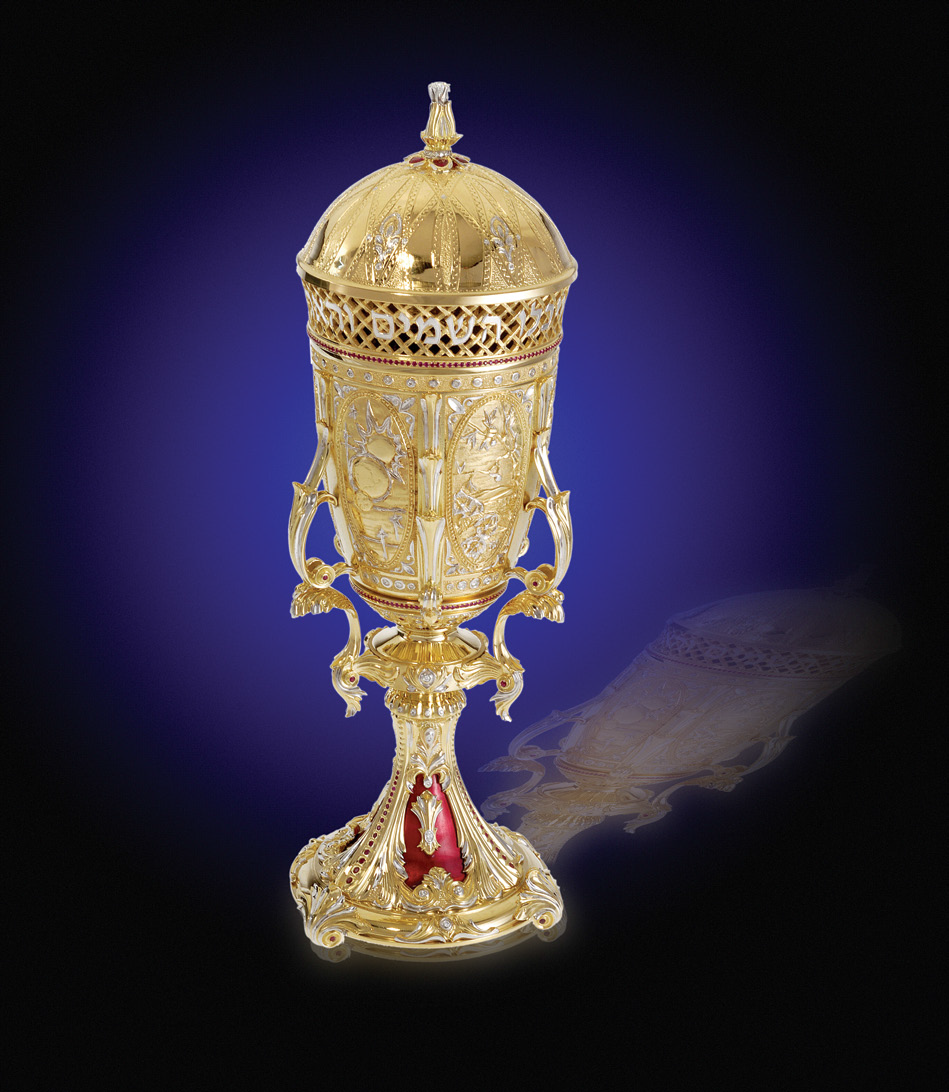 The Kiddush Cup has an engraved cover that is also crowned witha large diamond. The sides have embossed images of the Six Days of Creation. Hundreds of rubies circle the top rim and lower art of the cup.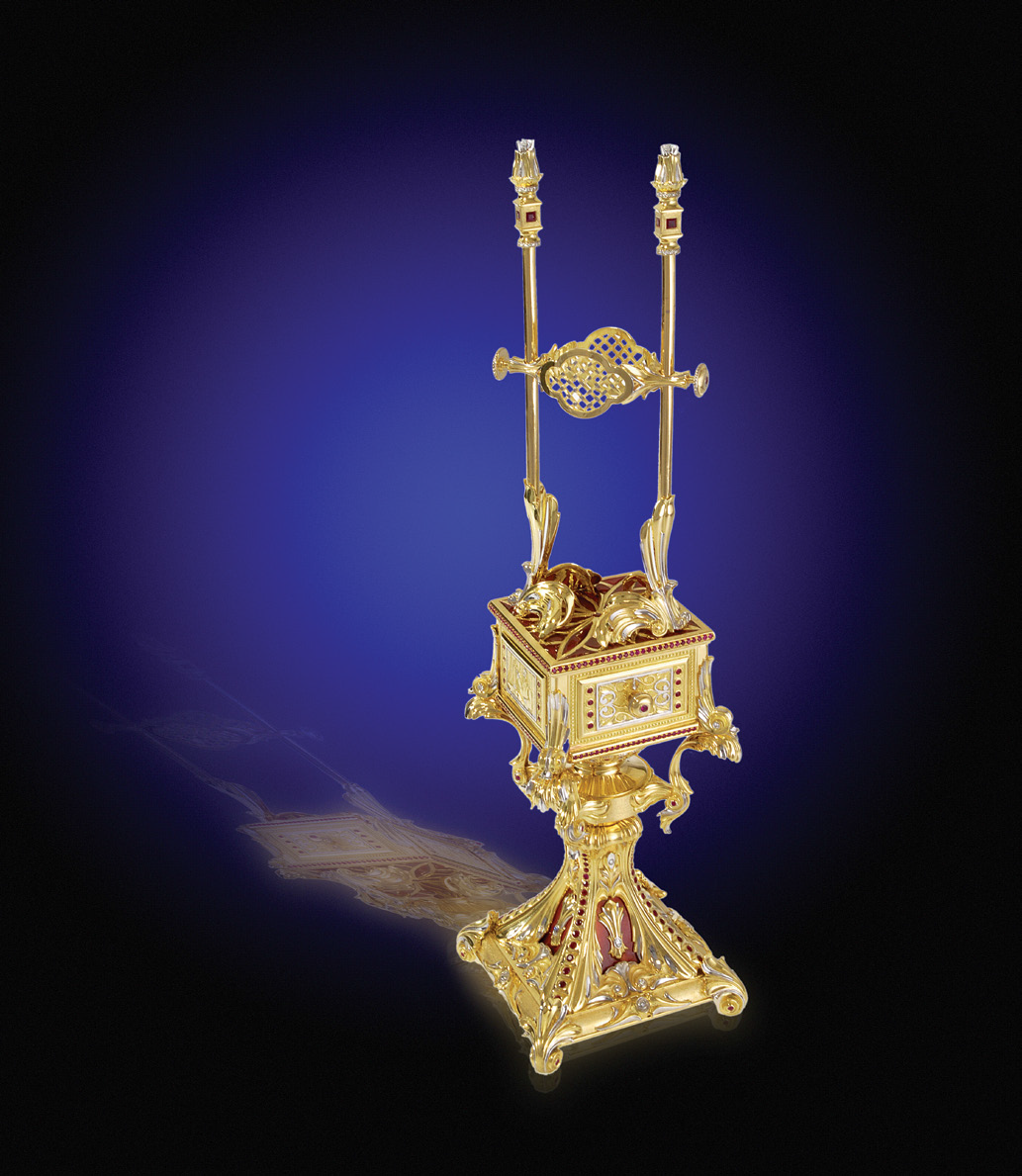 Functionality, which is always a key aspect of any Davidoff work, is immediately evident with this candle holder with its movable clamp, sliding on two rods, thus holding the candle which can be repositioned as it burns down. It also has an inbuilt container to hold a match box. The container is engraved with embossed pictures of the Havdalah ritual. Two large diamonds crown the top ends of the clamp's rods. The middle part of the base has four deep red enamelled panels, each studded with a diamond that is set on a gold fleur de lis. The base of each of the other items in this Havdalah set has the same motifs and style.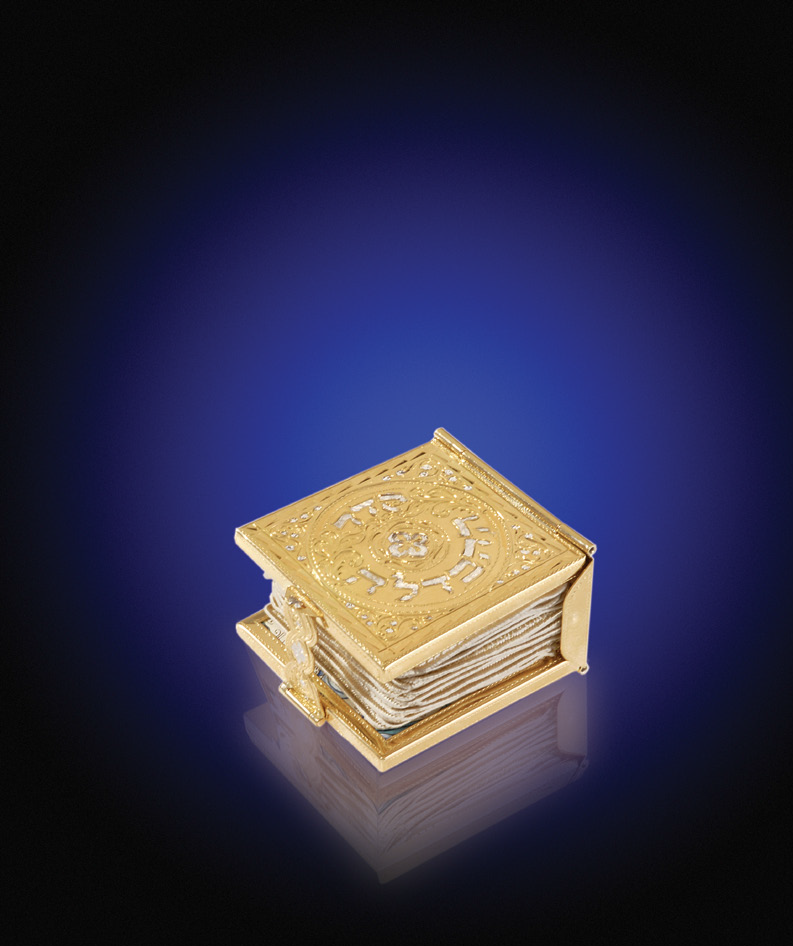 The beautiful ritual of Havdalah includes a special prayer. This set includes an item seldom found with Havdalah sets – a special siddur (prayer book) for the occasion. The Havdalah prayers are written by a scribe on parchment which has been illuminated by an artist with pictures and embellishments. The parchment is sewn together with gold thread and housed in an 18 karat gold casing measuring 6 cm x 6 cm (2.4 inches x 2.4 inches), with engraved writing and flourishes that appear in the parchment itself. It has a double hinge and a diamond-studded clasp.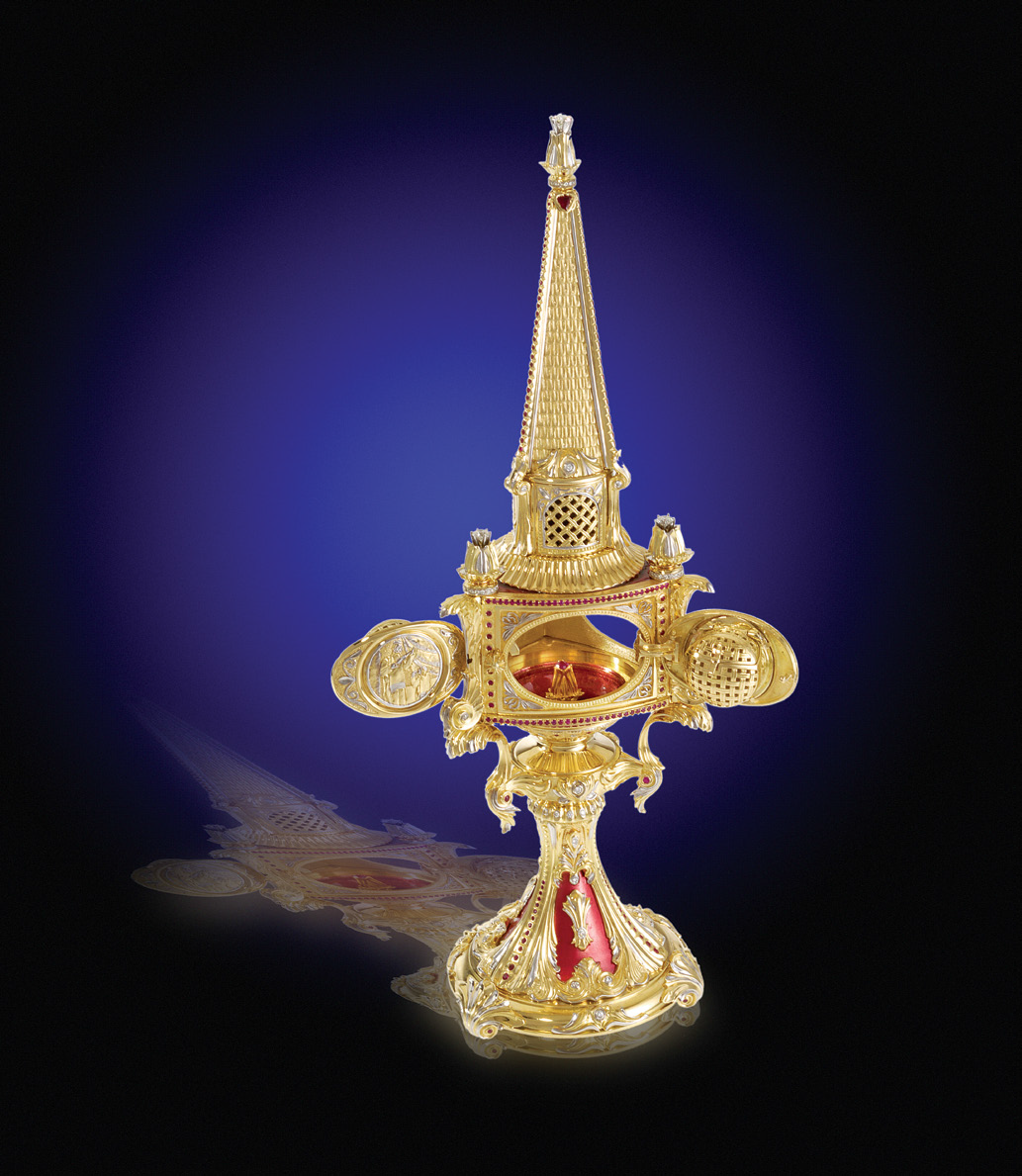 A huge diamond is set on the top of the steeple, which is detachable and which has a line of rubies defining each of the three panels of the tower. Rubies also encircle the various perimeters. The center part of the Besamim Box has three beautifully engraved containers to hold the spices.